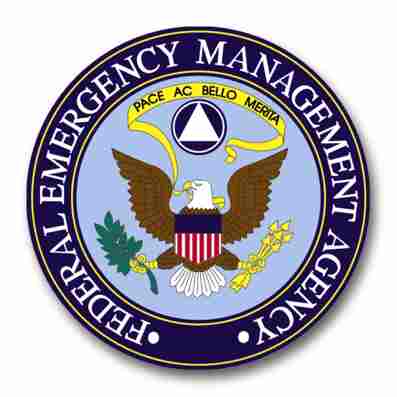 FEMA is drawing the line on distributing recovery funds. Individual homeowners can get aid after a devastating storm but not community associations for their common elements.
Flood waters that swamped part of Nashville's River Plantation community in May 2010 disappeared within a few days. The damage did not. Nearly all of the 156 slab-floor condominiums in the community's Section VII neighborhood were saturated and required gut rehabs before residents could move back.
"Anything made out of wood, any fabric items—all of that was totally lost," says Janet Krebs, River Plantation Section VII president. "The fireplaces, because they retain water, had to be removed."
A question on residents' minds: Would the Federal Emergency Management Agency help owners cover uninsured losses?
The answer, it turns out, was yes—and no. Once FEMA officials arrived and toured the community of duplex-style homes, they determined many owner-occupants were eligible for uninsured losses to unit interiors. Officials used a formula to calculate the grants, which varied.
"They were very prompt once they figured it out," Krebs says.
The association, which sustained an estimated $70,000 in damages to its clubhouse, was not as fortunate. It received no federal assistance.
FEMA has long classified common-interest communities as businesses, making them ineligible to receive grants under the agency's Individuals and Households Program. Meanwhile, associations also are ineligible for direct aid from FEMA's Public Assistance Program, upon which local governments rely for post-disaster cleanups and costs.
Industry professionals call the latter scenario particularly inexplicable, given that community associations are increasingly shouldering the burden of maintaining streets, sidewalks and other infrastructure. In effect, they say, trees that fall in different parts of town are treated differently when it comes to figuring out who pays the tab to haul them away.
"You pay twice. You pay taxes as a property owner, which supports agencies like FEMA, and then you pay again when FEMA says, 'We've carved out this exception—you live in a community association, so we're not going to give you this assistance,' " says Ft. Lauderdale, Fla., attorney Donna DiMaggio Berger, a member of CAI's College of Community Association Lawyers (CCAL). "Not only is it illogical, it's galling. Frankly, I don't know how they're getting away with it."
What's more, other types of nonprofits are welcome to apply for FEMA grants. Eligible candidates include museums, zoos, colleges, hospitals, nursing homes and homeless shelters—"organizations or institutions that own or operate facilities that are open to the general public and that provide certain services otherwise performed by a government agency," according to FEMA's website.
"Community associations would not be the first nongovernment entity to qualify for FEMA resources," notes Princeton, N.J., attorney Ron Perl, a CAI past president and CCAL member.
Funding Failure
Whetstone Homes Corp. in Montgomery Village, Md., could have used some help. The ungated community of 450 single-family homes, which maintains streets and pathways, was hit with a round of severe blizzards in 2010 and a damaging windstorm in 2012. The combined cost of emergency cleanup expenses was $122,000.
Sharon Cranford, a Whetstone Homes board member, says the association sought FEMA assistance after each event when local media reports indicated relief was available. But each time, the community was rejected.
"We felt very strongly that we were providing a governmental-type service," Cranford says. "It was very disappointing."
Board members opted not to increase assessments to pay for the triage. Instead, the association shifted money within the budget and scaled back regular maintenance to absorb the costs, according to Cranford, who noted that deferred maintenance is never a good thing either.
Complaints about the inequities of FEMA policy reached a crescendo following Superstorm Sandy in October 2012.
The storm system generated flood waters that damaged or knocked out mechanical elements at densely populated residential buildings in New York City. Nearly 20 percent of the housing units in Sandy's surge area were in housing cooperatives, according to a study by the Furman Center for Real Estate and Urban Policy.
FEMA considers cooperatives to be business entities, and like condominiums, ruled them ineligible for grants.
"In my opinion, this simply is just not accurate—a cooperative is not a business," says Steve Elbaz, president of Esquire Management. "I take care of more than 20 cooperatives in New York City, and by and large they are homeowners associations in every sense of the word. Most of them are occupied by lower- and middle-income New Yorkers."
One of the properties Elbaz manages, the 312-unit Lindenwood Gardens in Queens, sustained more than $500,000 in uninsured damage as boiler rooms and electrical switch boxes were knocked out, leaving residents in the lurch. Flood waters also washed away cinderblock walls and destroyed metal doors, he says.
But with no help from FEMA, the cooperative was on its own when it came to paying for the mess. Lindenwood Gardens had to tap reserves, sell an apartment previously used by the cooperative superintendent and—most onerously—assess each resident a monthly charge of $50 for a year.
Elbaz says $50 per month may sound trivial, but not if you're on a fixed income of Social Security. "It was a very big hardship for many of these folks. The most critical items were repaired, and some items were left to chance."
Another cooperative under Elbaz's management, a seven-story apartment building in Brooklyn, fared better. Though it had an estimated $1 million in damage, he says, flood insurance is expected to cover most of that tab.
"Flood insurance, which was difficult to get before Sandy, has become that much more difficult to get. All of the insurance companies have dramatically raised premiums," Elbaz says. "There's really not a lot a cooperative can do to insulate itself in the future."
Individual cooperative shareholders in New York weren't left high and dry in the wake of Sandy. FEMA awarded grants to some individuals to help them restore their damaged units, says Mary Ann Rothman, executive director of the Council of New York Cooperatives & Condominiums. She says those instances, while appreciated, were overshadowed by the agency's refusal to help pay for overarching expenses to buildings.
Finding Relief
Disappointment with FEMA was felt across the Hudson River in New Jersey too.
At one condominium mid-rise along the water, Sandy washed away a protective soil cap and destroyed publicly accessible walkways, says Jennifer Loheac, a shareholder at Becker & Poliakoff's Morristown, N.J., office.
"To the typical homeowner in a single-family home, access would be one of those things that FEMA would consider. If you can't access your own home, that's reimbursable," says Loheac, who serves on CAI's Government and Public Affairs Committee. "But with a building, everything's shut down—and there's no aid."
The condominium was rejected for FEMA aid but secured a low-interest loan of $400,000 from the Small Business Association, a typical plan B strategy for community associations in the wake of natural disasters. Loheac says her client still hopes to tap FEMA money by working through the local government; township officials have argued the condominium's riverfront walkway is vital to public safety and therefore should receive federal assistance.
It may be a viable approach. A similar strategy appears to have worked for the Ocean Grove Camp Meeting Association, a nonprofit religious organization in Ocean Grove, N.J., that owns beachfront property.
The group's publicly accessible boardwalk was largely destroyed by Sandy and suffered uninsured losses up to $4 million, according to J.P. Gradone, the association's executive director and chief operating officer.
FEMA rejected the organization's application twice. But with its most recent appeal, Camp Meeting and its consultants said the boardwalk was vital to first responders as an access point.
In January, directors received good news: The federal agency had ruled them eligible for aid. The religious organization hopes federal grant money, combined with $750,000 in private fundraising, will restore its boardwalk. "We were ecstatic because it sets a precedent in the likely event that another superstorm comes through," says Gradone.
Industry professionals who have approached FEMA say the agency is not always inflexible, depending on circumstances—and on the diplomacy skills of association leaders.
When manager Wendy Taylor's private community in Boca Raton, Fla., was hit by hurricanes, FEMA OK'd an arrangement under which the city government would be reimbursed to haul away debris left outside the gates.
Residents saved a fortune in dumping fees. The community association was so grateful for the drop-off point, it protected the site. "We actually put armed guards on it, so that other folks wouldn't dump there," says Taylor, CMCA, LSM, PCAM, now general manager of South Riding Proprietary in Virginia. "We owed that ethically to the city of Boca Raton."
After Fairfield Harbour Property Owners Association, just outside of New Bern, N.C., was devastated by Hurricane Irene in August 2011, it got help from FEMA, but not without some arm-twisting, according to Community Manager Mystré Van Horn, CMCA, AMS. Staff had planned for the messy aftermath days in advance. Once the storm cleared out, contractors began disassembling and removing an estimated 3,000 trees that fell within the gated community.
Things hit a snag at the county landfill when FEMA officials ordered the large-scale community to stop sending truckloads of waste. It was too much, they said. Fairfield Harbour got agency representatives to tour the community.
"They said, 'You've got a mess,'" recalls Van Horn. "I said, 'Yes, I do, and I've got to get it out of here. I cannot have these people trapped in here with this. It's demoralizing to them.' "
FEMA agreed to allow Fairfield Harbour to dump at a satellite location. After being pressed even further, officials agreed to waive dumping fees. Van Horn estimates the community saved $300,000, thanks to the agency's position.
"We worked well together. I still have contacts with FEMA. I told them, 'God bless you, but I hope we don't need you again,'" she says.
Other professionals say they've had no luck when it comes to getting FEMA to pay for a local government's cleanup of a private community.
"Municipalities get gun-shy about providing assistance to the communities because they're not going to be reimbursed by FEMA," says Perl, the Princeton, N.J., attorney.
Berger agrees. But she says her own homeowners association in Broward County, Fla., was fortunate the city of Plantation was willing to remove debris from its grounds after Hurricane Wilma pulverized an oak canopy and caused other damage. The streets were temporarily blocked, forcing residents to get around by bicycle, she says.
"We found that some cities, regardless of whether or not FEMA was going to reimburse them, were going to do it anyhow, because it was the right thing to do," the CCAL member says.
In Krebs' Nashville condominium, FEMA officials began cutting checks to owner-occupants quickly enough but declined to issue grants to a relative handful of owners who had been renting out their condominiums at the time of the flood.
That proved to be a financial hardship for seniors who had moved into assisted living facilities and relied on the rental income, says Krebs, who later heard FEMA relented in those particular cases.
Preparing Solutions
Agency representatives didn't make themselves available for an interview for this article but have said in the past that FEMA's hands are effectively tied. They say the federal law governing FEMA, the 1980s-era Stafford Act, doesn't allow community associations to access agency emergency grants.
FEMA officials note there are other funding sources available to associations, such as SBA loans and Community Development Block Grants distributed by state and local governments.
CAI CEO Tom Skiba, CAE, says FEMA is misinterpreting the Stafford Act and has the authority to correct its classification of cooperatives, condominiums and homeowners associations.
"How is it different if the roof on a single-family home collapses and the roof of a housing cooperative collapses? Both types of homeowners are impacted in the same way but are, under current FEMA policy, treated differently," Skiba says. "Our homeowners aren't commercial businesses and should be eligible for the same assistance as all other homeowners who suffer damage to their structures."
At least one legislative remedy is in the pipeline, but it hasn't gotten far. U.S. Rep. Steve Israel (D–N.Y.) last year introduced a bill (HR 2887) in the U.S. House that would specifically make condominiums and cooperatives eligible for FEMA's IHP grants.
"A storm doesn't discriminate where it hits, and FEMA should not be discriminating what type of homeowners it helps. It seems clear that FEMA's policy is the result of not understanding the role of co-ops and condos in our community," Israel said in a prepared statement at the time of his announcement.
Israel concedes his bill may be a tough sell with colleagues from other parts of the country, where condominiums or cooperatives aren't prevalent. The legislation, as currently drafted, would not include single-family homeowners associations, but the Representative's press office indicated Israel would consider amending the legislation if it moves out of committee.
Another measure that may bring about change is a provision in an appropriations measure President Obama signed into law in January. It obligates FEMA to prepare a report for Congress by mid-April (after Common Ground's deadline) that assesses disaster aid options for condominiums and cooperatives. The agency is directed to lay out "options for making housing cooperatives and condominium associations eligible for Federal disaster assistance," according to the measure.
There are plenty of ideas outside Washington.
Elbaz, the cooperative management professional in New York, says a reasonable and relatively cheap solution would be for FEMA to issue nominal grants to each unit owner when a building is damaged. That would have covered the $600,000 bill at Lindenhurst Gardens, he argues.
"If FEMA gave me $1,000 an apartment or $2,000 an apartment, that would solve all my problems. It's not like we were asking FEMA for millions and millions of dollars," Elbaz says.
He says his cash-strapped clients aren't inclined to build up financial reserves for the next disaster.
Neither is Whetstone Homes Corp., the Maryland community that was hit with damaging blizzards in 2010 and a windstorm in 2012. "We're taking it as it comes," board member Cranford says.
Krebs' River Plantation Section VII has at least taken steps to revise its bylaws for the "next big one." The rewrite includes clearly defined emergency protocols.
"Every association should have a disaster plan for various types of disasters," Krebs says. "If you have that plan in place it will make life a lot easier during a very difficult time for yourself and your homeowners."
Today, effects of the 2010 flood are nearly all gone, except for the empty clubhouse that is finally getting restored. The silver lining: Property values have rebounded for the individual residences.
"They've all been updated with appliances and everything else," says Krebs. "Now, it's a brand-new development."